RNaseRIP Ribonuclease Inhibitor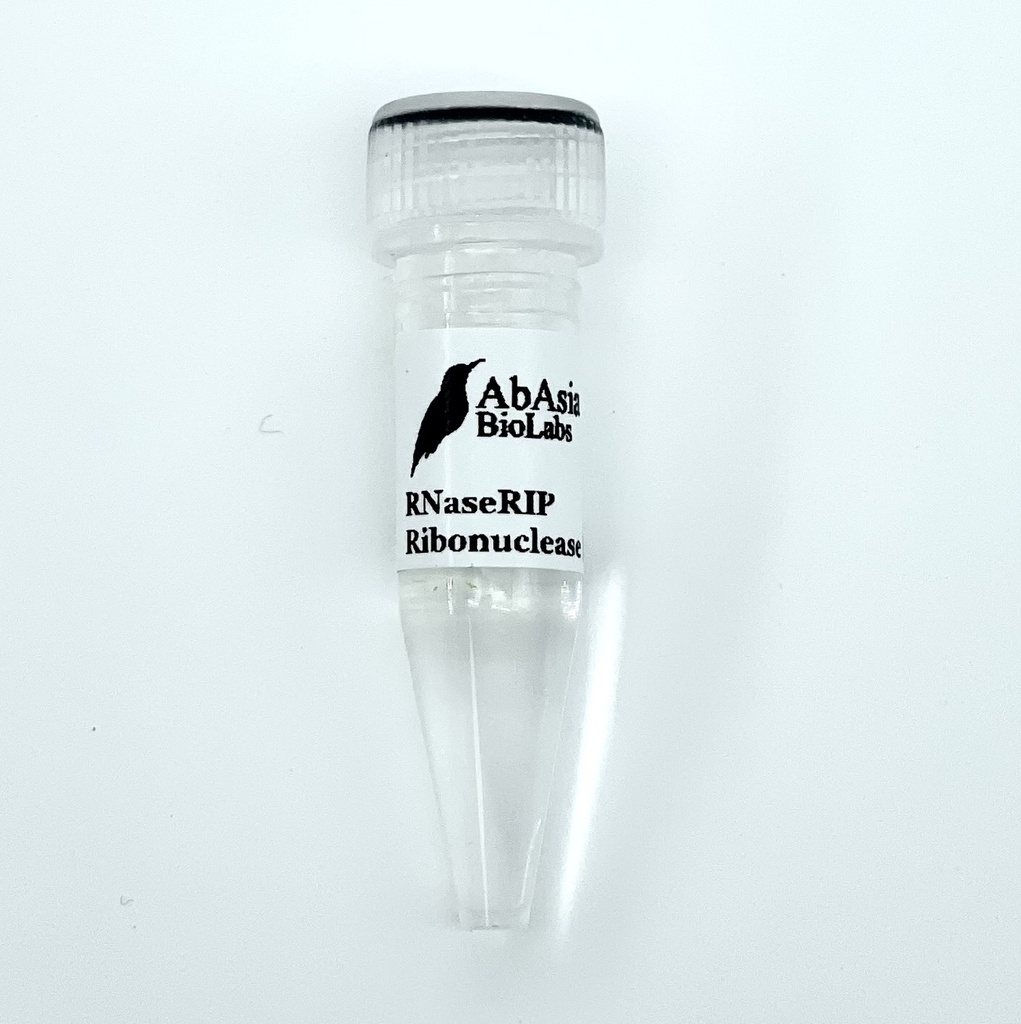 RNaseRIP Ribonuclease Inhibitor
---
Preserve Your RNA at Higher Temperatures

RNaseRIP Ribonuclease Inhibitor is a potent, rationally designed chimeric ribonuclease (RNase) inhibitor featuring increased thermostability at 60°C (figure 1) and oxidation resistance.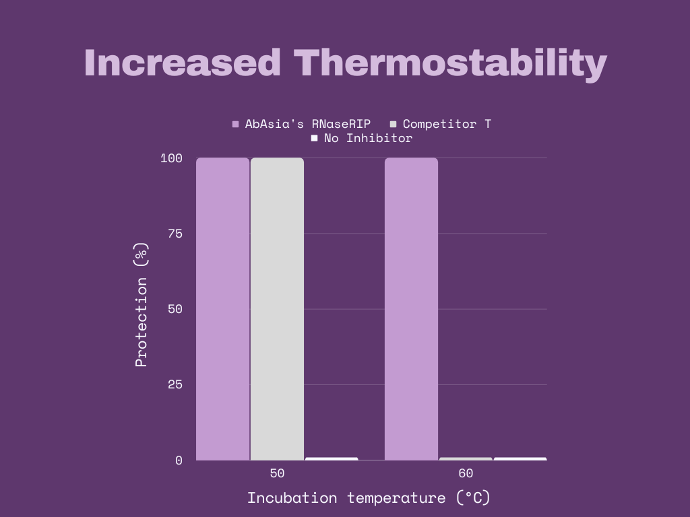 Figure 1. Graph showing how RNaseRIP is more thermostable than existing RNase inhibitors. When the incubation temperature is raised to 60
°
C, RNaseRIP continues to offer protection against RNases in this fluorometric assay.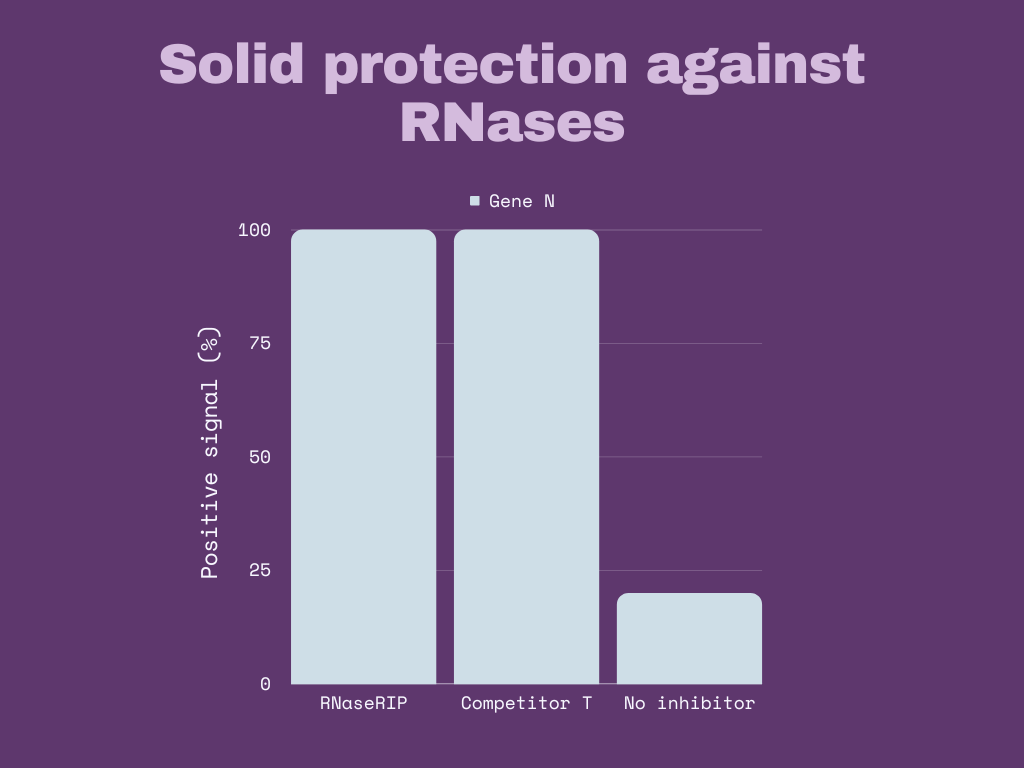 Figure 2. Graph showing that RNaseRIP can protect RNA samples from RNases. Virus was spiked into nasopharyngeal (NP) swabs and used for real-time reverse transcription PCR (RT-PCR) to detect viral gene N. No RNA extraction was done prior to running the assay.  Having RNaseRIP present in the reaction resulted in a positive signal detected in all samples, comparable to a market-leading competitor.
Know That Your RNA is Safe
RNaseRIP shows equivalent performance to other RNase inhibitors in the market (figure 2).
RNaseRIP was able to protect the RNA found in a dirty sample and ensure a good signal in a real-time RT-PCR assay.
RNaseRIP Ribonuclease Inhibitor is thermostable and oxidation resistant. It is therefore useful in any application where RNases could be a potential problem and is ideal for high DTT sensitive reactions (e.g. real-time PCR). RNaseRIP has been shown to function even in low DTT conditions.