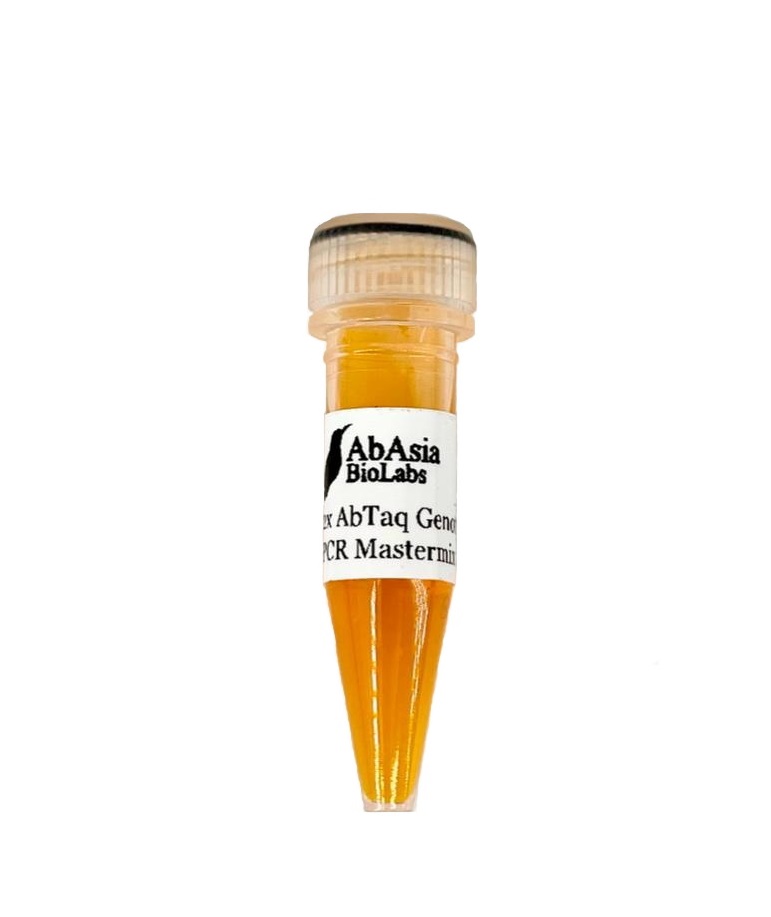 Our 2x AbTaq Master Mix provides an efficient, fast and convenient way to perform routine PCR. Our engineered AbTaq 2.0 Polymerase supports robust PCR amplification over a wide range of samples, and even in the presence of common PCR inhibitors.

The ready-to-use 2x PCR Cocktail is designed to minimize handling yet provides optimal AbTaq 2.0 Polymerase activity and PCR performance. The generated PCR product can be directly loaded onto the gel without the addition of DNA loading buffer. Its bright colour also acts as a visual aid during gel loading.


Fig 1. Fast extension speed with AbTaq 2.0 polymerase. A 1kb DNA fragment was amplified using the 2x AbTaq Master Mix in separate 20uL reactions using cycling conditions as indicated in the user protocol. The extension time was increased from 10 to 30 seconds. The AbTaq 2.0 polymerase enables extension speeds as fast as 10s/kb.  

Fig 2. Amplification of increasing fragment lengths. The 2x AbTaq Master Mix was used to successfully amplify DNA fragments between 500bp - 4kb from plasmid DNA.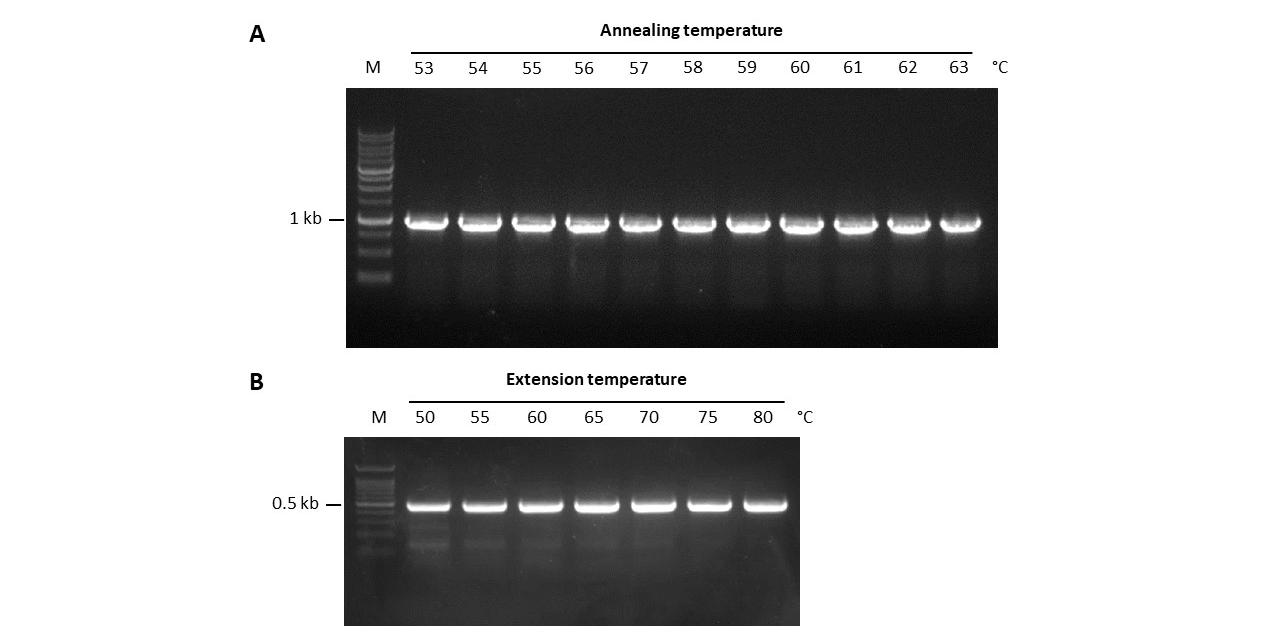 Fig 3. Annealing and extension temperature. Our 2x AbTaq Master Mix performs well over a wide range of annealing temperatures, and at high extension temperatures. PCR performance remains unaffected.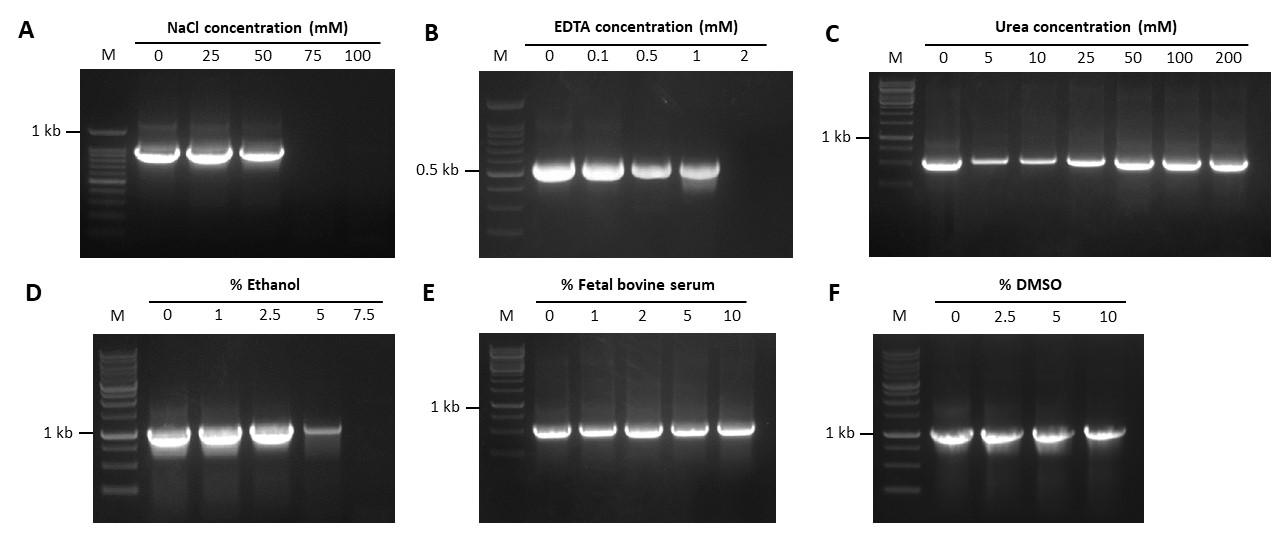 Fig 4. Tolerance to interfering substances and additives. DNA fragments between 500 bp - 1kb were amplified using the 2x AbTaq Master Mix in the presence of various interfering substance and additives like (A) sodium chloride, (B) EDTA, (C) urea, (D) ethanol, (E) fetal bovine serum (FBS) and (F) DMSO. The 2x AbTaq Master Mix is tolerant of varying amounts of the tested substances and will easily fit into PCR workflows that require direct amplification from crude samples. 
Our 2x AbTaq Master Mix contains all the components required for a PCR reaction except for the template, primers and water. The mix is suitable for end point PCR.

Save time, material, and increase assay reproducibility.
Enjoy less pipetting steps by directly loading of the finished PCR product onto the gel.